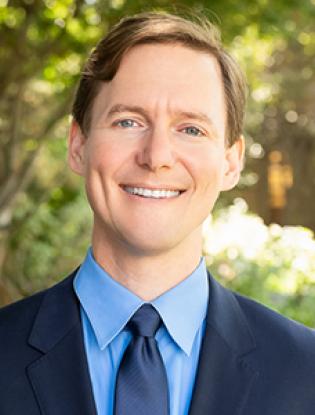 Radiation Oncologist
Appointments
Assistant Clinical Professor, Department of Radiation Oncology
Sean S. Szeja, M.D., M.S., is a radiation oncologist who brings diverse knowledge and experience to City of Hope. He first came to Southern California from Florida to attend Caltech where he double majored in physics and economics, and also engaged in research at the NASA Jet Propulsion Laboratory. He went on to University of Chicago and earned a master's degree in mathematics. After receiving his medical degree from University of Arizona, he completed his internship at the University of Nevada and residency at the University of Texas Medical Branch, with integrated rotations at MD Anderson Cancer Center and Houston Methodist Hospitals. Dr. Szeja served as a chief resident during his fourth year and received the Roentgen Resident Research Award from the Radiological Society of America.
He has co-authored papers in lymphoma, and breast, lung and colorectal cancers, and was recognized by the American Society of Clinical Oncologist's Breast Cancer symposium for his work in demonstrating the benefits of radiation in older patients with triple-negative breast cancer.
2013, Doctor of Medicine, University of Arizona, College of Medicine, Tucson, Arizona

2004, Master of Science, Financial Mathematics, University of Chicago, Chicago, Illinois

2003, Bachelor of Science, Physics and Economics, California Institute of Technology, Pasadena, California
2014-2018, Resident, Radiation Oncology, University of Texas, Medical Branch, Galveston, Texas
2013-2014, Internship, Internal Medicine, University of Nevada, School of Medicine, Reno, Nevada
2018-present, Assistant Clinical Professor, Department of Radiation Oncology, City of Hope, Duarte, CA
RSNA Roentgen Resident Research Award 2016

ASCO Gastrointestinal Symposium 2016 Merit Award

ASCO Breast Symposium 2015. Selected for Press Program and Merit Award.
<ul>Highlighted in multiple publication series: Oncology Times, Asco Post, Healio, cancer connect, medpagetoday, breastcancer.org, cancer network, practice update, nursing.onclive.com, cancer-therapy-advisor</ul>

ASTRO Annual Meeting 2013 work: selected for ARRO-Poster Walk with a Professor

Annual Meeting 2010 oral presentation: awarded Special Recognition Award for Medical Student Presenter
Dalwadi SM, Szeja S, Bernicker EH, Butler EB, Teh BS, Farach AM. Practice Patterns and Outcomes in Elderly Stage I Non-Small-cell Lung Cancer: A 2004 to 2012 SEER Analysis. Clinical Lung Cancer. March 2018, PMID: 29208356
Chen W, Huang Y, Lewis GD, Szeja S, Hatch SS, Farach A, Miltenburg D, Butler EB, Chang JC, Teh BS. Treatment Outcomes and Prognostic Factors in Male Patients With Stage IV Breast Cancer: A Population-based Study. Clinical Breast Cancer. February 2018. PMID: 28888581
Akhtari M, Abboud M, Szeja S, Pino R, Lewis GD, Bass BL, Miltenburg DM, Butler EB, Teh BS. Clinical outcomes, toxicity and cosmesis in breast cancer patients with close skin spacing treated with accelerated partial breast irradiation (APBI) using multi-lumen/catheter applicators. J Contemp Brachytherapy. 3026 Dec; 8(6): 497-504. PMID 28115955
Haque W, Dabaja B, Tann A, Khan, Szeja S, Butler E, Teh B. Changes in Treatment Patterns and Impact of Radiotherapy for Early Stage Diffuse Large B Cell lymphoma after rituximab: a population-based analysis. Radiotherapy & Oncology, 120 (2016) 150-155. PMID 27373911
Haque W, Szeja S, Tann A, Kalra S, Teh B. Changes in Treatment patterns and Overall Survival in Patients with Early-Stage Non-Small Cell Lung Cancer in the United States after the Incorporation of Stereotactic Ablative Radiation Therapy: a population-based analysis. American Journal of Clinical Oncology 2016;00:000-000. PMID26771443
Cueto C, Szeja S, Wertheim B, Ong E, Tsikitis V. Disparities in Treatment and Survival of White and Native American Patients with Colorectal Cancer: A SEER Analysis. Journal of the American College of Surgeons: October 2011, vol 213, no 4. PMID 21723155
Ratings and reviews below are gathered from the Press Ganey Clinician and Group Consumer Assessment of Healthcare Providers and Systems (CG CAHPS) survey. CG CAHPS is a standardized survey that is used to measure a patient's experience in the physician office setting. Ratings are an average of all responses to questions about a provider's care, with 5 stars being the highest.
Ratings
5.0
Recommend this provider office
5.0
Provider listen carefully to you
5.0
Show respect for what you say
5.0
Spend enough time with you
4.9
Provider explain in way you understand
4.9
Know important info medical history
---
Reviews
I appreciate Dr. Szeja's thoroughness in explaining my condition and possible treatments and timeline.
- Verified patient
Admired that fact I was asked if I wish to include a family member in our discussion.
- Verified patient
Very good service
- Verified patient
Dr. Szeja is very thorough.
- Verified patient