With the help of City of Hope specialists, John Howell has survived cancer in his lungs, brain and liver
John S. Howell likes to talk about his good fortune.
"I feel like the luckiest guy in the world," he'll say, right at the start of a conversation.
Five minutes later:
"I am one lucky dude!" 
A few moments after:
"You're looking at one of the luckiest people on Earth!" 
It's true — life has been good to the 80-year-old Howell. Raised in Long Beach, California, he thrived as a high-energy investment banker and bond trader, then pivoted to commercial real estate, amassing a formidable portfolio in California and Arizona. He's active and athletic, a fitness buff, biker and avid sailor who eagerly looks forward to his next boat race.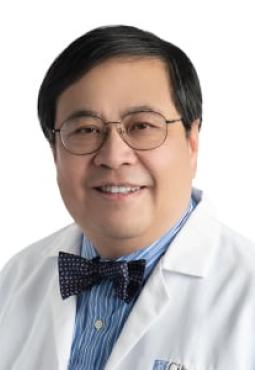 But when he talks about luck, he's not referring to financial success or sailing trophies. 
Over the last two years, Howell has faced down and beaten Stage 4 cancer in his lungs, liver and brain.
"He really is lucky," said surgical oncologist Yuman Fong, M.D., the Sangiacomo Family Chair in Surgical Oncology. "Ten years earlier, his prognosis would have been maybe four months to live."
Howell's "luck" came from several factors that converged at exactly the right time: The availability of powerful new immunotherapies, plus the latest radiation technology and City of Hope's uniquely collaborative atmosphere, which enabled three highly experienced specialists to work together to devise a personalized plan of attack.
Howell doesn't know why he developed cancer — neither do his doctors — but it was far from his first serious health challenge. When he was 6 years old, polio left him temporarily paralyzed and unable to breathe without an iron lung. Serving in Vietnam aboard a minesweeper, he was exposed to the toxic defoliant Agent Orange. 
Overweight and a heavy smoker since high school, Howell inhaled three packs a day (along with multiple cans of diet cola) during his bond-trading years. He quit smoking, and the job, after two episodes of hyperventilation brought paramedics to his office.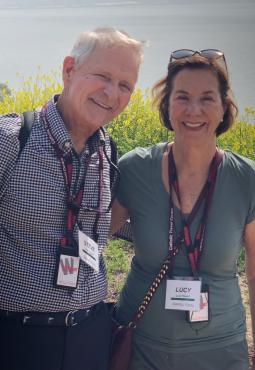 But that was all in the past, he thought. By the time he felt a sore spot under his rib cage in March 2020, it had been four decades since his last cigarette. His weight was down, and he was in great shape; he had just finished a 20-mile bike ride. His main complaint was that the soreness bothered him when he did his stretches and "planks."
Doctors quickly determined Howell had some form of cancer, but they couldn't be more specific. Howell remembers thinking, "Oh my gosh, this is terrible" — writing his own obituary in his head. At the same time, he wanted to know more about his disease. That's when he called City of Hope. Fong saw him that same day.
"I waited maybe 10 minutes," recalled Howell, still marveling at how quickly he was received. When Fong suspected lung cancer, he sent Howell to Ravi Salgia, M.D., the Arthur & Rosalie Kaplan Chair in Medical Oncology. "I was there five minutes later!" Howell says. 
Tests showed that Howell's cancer most likely did begin in his right lung, but rather than spreading in the lung, the cancer migrated to Howell's liver, where a large number of lesions had formed. A third pocket of cancer turned up in Howell's brain. Salgia says this is a classic example of the "seed and soil" theory first explained by British surgeon Steven Paget in 1889: Cancer doesn't spread randomly. The cells (or "seeds") seek out the most hospitable environment (or "soil") in which to grow.
Complicating matters further, each of Howell's malignancies displayed a slightly different molecular composition: The cancer had morphed as it migrated.
Salgia had seen this before, too.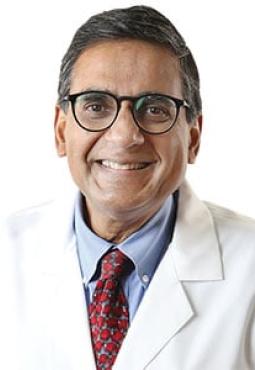 "There are 50 varieties of lung cancer," he said. "And it presents a dilemma. How do you treat different kinds of lung cancer that go to different organs in different ways?"
Calling on his 30-plus years of experience, Salgia compared this case to patterns he'd encountered and successfully treated in the past. "Our job," he said, "is to put those pieces and patterns together."
Less than a generation ago, Howell's treatment probably would have begun with major surgery to excise as much active cancer as could be reached, followed by chemotherapy to "burn out" what remained, if possible. 
But a paradigm shift has taken place. New targeted immunotherapies are so effective, it makes more sense to begin with drug treatment, then follow up with usually far less extensive "mop-up" surgery, if needed. 
Howell's medical team decided to begin with a combination of drugs — anchored by the biologic atezolizumab (also known as "Tecentriq"). It was the right call.
"We had dramatic results," said Salgia.
By the third week of treatment, nearly all of Howell's cancer had been wiped out, with no one picking up a scalpel.
"They really hit the long ball," Howell said. "They told me my results were in the top 5% of all patients. And when they gave me the good news, all the doctors started clapping."
Fong then did a robotic procedure on Howell's liver, where most of the cancer concentration had occurred. This was necessary, Fong explained, because if any cancer cells did remain, they would very likely be resistant to future drug therapy. 
But here, too, there was good news. No active cancer was found in the liver; all the lesions were dead. And the robotic procedure was so minimal compared to older, open surgical methods, Howell was able to go home the next day.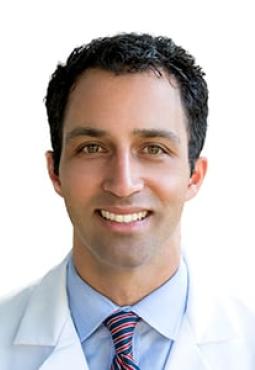 As for any lingering cancer cells in his brain, radiation oncologist Arya Amini, M.D., treated Howell with the latest stereotactic radiation using the TrueBeam linear accelerator — a super-precise method of irradiating malignant cells that can't always be reached by drugs because of the blood-brain barrier. "We typically don't do surgery for brain metastases," he explained, "because targeted, stereotactic radiosurgery is 90% effective." 
Going forward, Howell will stay on maintenance chemo and immunotherapy, and Amini, Fong and Salgia will monitor him regularly with magnetic resonance imaging (MRI) and other scans. "As of now his MRI looks good," Amini said. "We'll check him every three months."
Everyone on Howell's medical team agrees: Not only was his outcome remarkable, it is also a testament to the power of multidisciplinary collaboration, a hallmark at City of Hope but not always available elsewhere. "We're all friends," said Amini, "and we all work together as a team."
The experience deeply moved Howell.
"This was Earth-shaking," he says. "Seeing how they tailor each treatment differently for each person. It's amazing."
Equally amazing, he says, was the efficiency and positive atmosphere that permeates the campus.
"They orchestrated my scans, tests, treatments, everything," he recalled. "And every time I'd walk in, I'd see guards, helpers, every single person smiling, wishing me a good morning, showing such a cheerful attitude. I feel blessed that I can go there."
And he's giving back, helping to fund a two-year fellowship for a young doctor from Brazil who studied under Salgia.
Howell's doctors are impressed, too.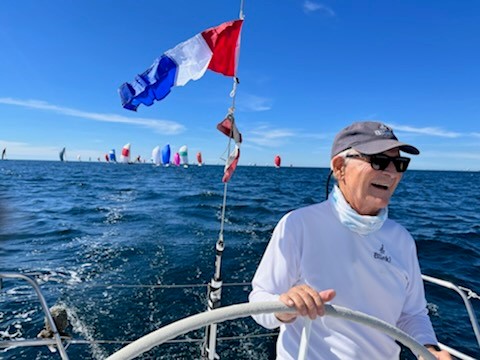 "Emotionally this has been very rewarding," Salgia said. "Seeing such a great outcome is phenomenal for us."
"It was a pleasure helping him," added Fong. "He has a positive outlook, he's ready to face obstacles, he's a good friend, the easiest patient to treat." As for his prognosis? "He's already outdone what any textbook would say."
There's a reason for that.
"Medicine is moving so fast," Fong continued, "those textbooks of three to five years ago are already out of date.
"We keep writing the next chapter."