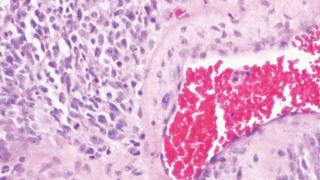 Clinical Molecular Diagnostic Laboratory (CMDL)
The Clinical Molecular Diagnostic Laboratory (CMDL) at the City of Hope National Medical Center provides the medical and research communities with timely, accurate, high-quality molecular genetic testing, with expert interpretation and clinical consultation, through the delivery of excellent customer service, exemplary laboratory and clinical practices, and continual innovation in our processes.
CMDL is certified under the Clinical Laboratory Improvements Amendments of 1988 ( CLIA ID No. 05D0665695 ), licensed by the State of California ( CDF 268 ), and accredited by the College of American Pathologists ( CAP No. 2290001 ).
Cards
CMDL Service Lines
Molecular Hematopathology
Molecular Oncology
Molecular Viral Testing


 
In the News
View articles and resources and learn more about City of Hope's Clinical Molecular Diagnostic Laboratory.
Contact Us
Lab Outreach Client Services
City of Hope Laboratories
Hours of Operation
Monday-Friday
8 A.M.-5 P.M. (PST)
Phone & Fax
844-313-5227 (LABS)
Fax: 626-218-0736
Mailing Address
1500 E. Duarte Road
Duarte, CA 91010
Group Email
To communicate sensitive information electronically, please use our secure email service. For secure email help, please call 626-218-0100.