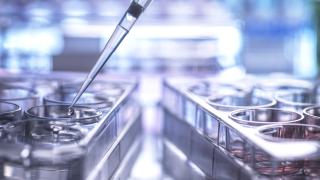 The research program in the Ngo laboratory is focused on pathogenetic mechanisms and identification of molecular targets in aggressive lymphoid malignancies.
Vu Nguyen Ngo completed his Ph.D. degree in the laboratory of Jason Cyster at the University of California, San Francisco, where he studied the molecular basis of lymphoid tissue organization through interactions of lymphocytes with stromal cells and the chemokines and cytokines they secret. He then joined the laboratory of Louis Staudt at the National Institute of Health, National Cancer Institute for postdoctoral training, where he developed an expertise in large-scale functional genomics research, using RNA interference technology to identify functionally important pathways that harbor oncogenic mutations driving lymphomagenesis in diffuse large B-cell lymphomas.
In 2010, Dr. Ngo was recruited to start his independent laboratory in the division of Stem Cell and Leukemia Research at the Beckman Research Institute of City of Hope. His laboratory has discovered an important role for recurrent mutations of cyclin D1, which results in deregulated protein turnover and therapy resistance in mantle cell lymphoma. In 2017, Dr. Ngo joined the Department of Systems Biology where he will use innovative functional genomics tools and powerful animal modeling using relevant patient-derived lymphoma samples to gain new insights into critical signaling pathways that are important in lymphomagenesis and resistance to therapy. Dr. Ngo is a recipient of the American Society of Hematology Scholar Award, the Gabrielle's Angel Foundation For Cancer Research Award and the Department of Defense's Career Development Award.
Research Highlights

Cyclin D1 and DNA damage response in mantle cell lymphoma
Mantle cell lymphoma (MCL) is an incurable B-cell malignancy that is characterized by cyclin D1 overexpression. Elevated cyclin D1 levels were strongly associated with aggressive clinical manifestations. The Ngo laboratory uncovered a role for cyclin D1 in preserving genomic stability during DNA replication (Mohanty et al., Leuk Lymphoma 2017). They also discovered that cyclin D1 inhibition induced activity of molecules that promote tumor survival. To circumvent this tumor protective response, Ngo's group performed a synthetic lethal RNA interference (RNAi) screen and uncovered multiple targets that play essential roles in the DNA damage response pathway. These results confirmed their hypothesis that targeting DNA damage response factors could provide a rational combination with anti-cyclin D1 as an effective strategy for treating mantle cell lymphoma.
Overcoming therapy resistance in mantle cell lymphoma
The emergence of ibrutinib therapy, which targets the Bruton's tyrosine kinase (BTK), has revolutionized the treatment of MCL. However, a third of patients are not responding to this therapy, necessitating a better understanding of ibrutinib resistance and development of more effective treatment approaches. The Ngo laboratory found that somatic mutations in cyclin D1 produced a more stable protein and promoted ibrutinib resistance in MCL cells (Mohanty et al., Oncotarget 2016). These results led to a hypothesis that deregulated turnover of cyclin D1 and potentially other oncoproteins may contribute to therapy resistance of cancer cells. The Ngo's group are actively testing this hypothesis in many lymphoid tumors.
Novel mechanisms of lymphomagenesis
The neural transcription factor SOX11 is aberrantly expressed in MCL, but its functional significance and mechanisms of deregulated expression are not known. The Ngo's group has identified that cyclin D1 plays a key role in regulating SOX11 expression through its ability to alter HDAC1 function. Overexpression of cyclin D1 results in HDAC1 eviction from local chromatin and accumulation of active histone marks (H3K9/14Ac) at the SOX11 locus, leading to increased SOX11 transcription. In addition, STAT3 is found to repress SOX11 transcription by directly interacting with the SOX11 gene promoter and enhancer (Mohanty et al., Blood 2018). The laboratory's current goal is to unravel the complexity of SOX11 transcriptional regulation and to identify potential targets that disrupt oncogenic cooperation between cyclin D1 and SOX11.
Principal Investigator: Vu Nguyen Ngo, Ph.D.
An Associate Research Professor in the Department of Systems Biology, Vu Nguygen Ngo's research focuses on molecular pathogenesis of lymphoid malignancies.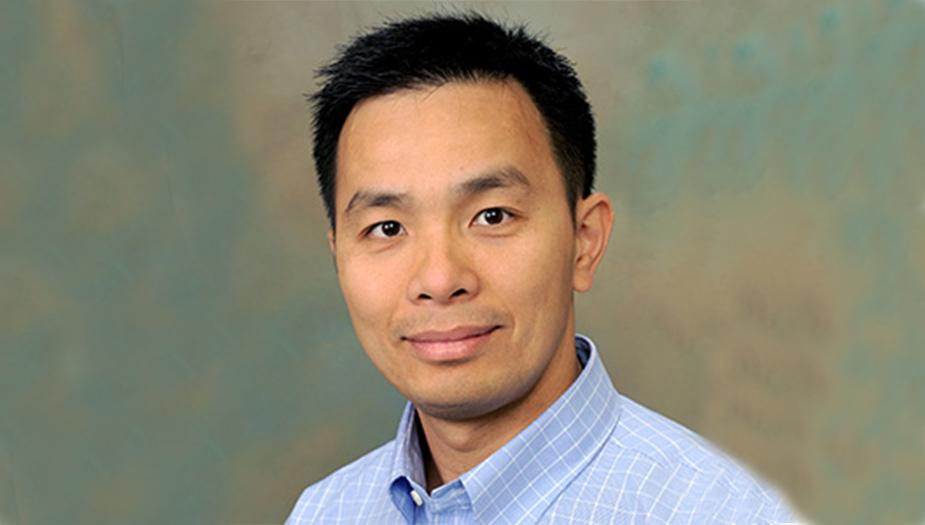 Who we collaborate with
We collaborate with organizations in progressing the development of new treatments in our specialized areas of research.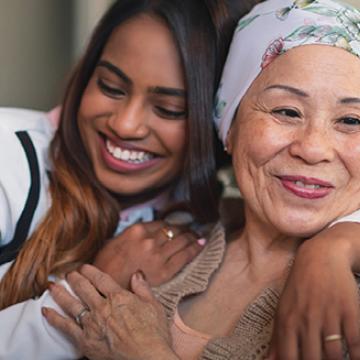 Cards
Regulation of SOX11 expression through CCND1 and STAT3 in mantle cell lymphoma. Blood, 133(4), 306–318. (2019)
Mohanty, A., Sandoval, N., Phan, A., Nguyen, T.V., Chen, R.W., Budde, E., Mei, M., Popplewell, L., Pham, L.V., Kwak, L.W., Weisenburger, D.D., Rosen, S.T., Chan, W.C., Müschen, M. and Ngo, V.N.
Cyclin D1 depletion induces DNA damage in mantle cell lymphoma lines. Leuk Lymphoma. 58(3):676-688 (2017).
Mohanty, S., Mohanty, A., Sandoval, N., Tran, T., Bedell, V., Wu, J., Scuto, A., Weisenburger, D. and Ngo, V.N.
CCND1 mutations increase protein stability and promote ibrutinib resistance in mantle cell lymphoma. Oncotarget. 7(45):73558-73572 (2016).
Mohanty, A., Sandoval, N., Das, M., Pillai, R., Chen, L., Chen, R.W., Amin, H.M., Wang, M., Marcucci, G., Weisenburger, D.D., Rosen, S.T., Pham, L.V. and Ngo, V.
Identification of pathogenetically relevant genes in lymphomagenesis by shRNA library screens. Methods Mol Biol. 971:245-63 (2013).
Control of Autophagic Cell Death by Caspase-10 in Multiple Myeloma. Cancer Cell. 23(4):435-49 (2013).
Lamy, L., Ngo, V.N., Emre, T.N.C., Shaffer, A.L., Yang, Y., Tian, E., Shaughnessy, J.D., Nair, V., Kruhlak, M.J., Zingone, A., Landgren, O. and Staudt, L.M.
Vu Nguyen Ngo Lab
1500 East Duarte Road
Duarte, CA 91010