Department of Molecular Diagnostics and Experimental Therapeutics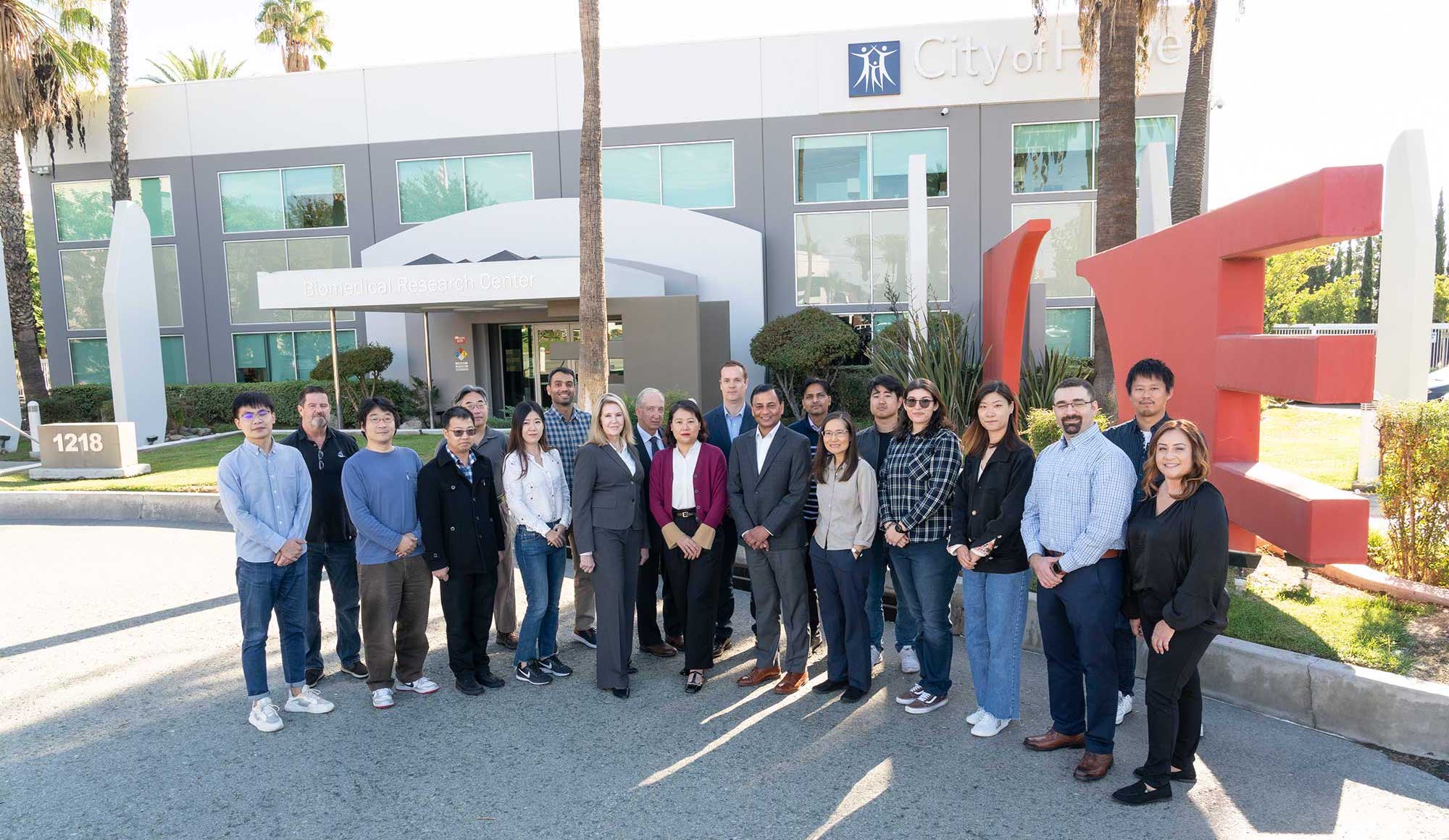 City of Hope's Department of Molecular Diagnostics and Experimental Therapeutics (MDET) pursues translational and clinical research advancing precision-medicine approaches for diagnosing and fighting cancer. Ultimately, we aim to devise more personalized — and more successful — strategies for cancer care. Toward this goal, we strongly emphasize driving technologies from the lab to the clinic, where patients can benefit by receiving leading-edge, timely, affordable and effective cancer care.
Established in 2019, the department is led by Founding Chair and Professor Ajay Goel, Ph.D., AGAF. The department includes a multidisciplinary team of basic cell biologists, molecular biologists, chemists, bioinformaticians, gastroenterologists, surgeons, medical oncologists and pathologists.
One of the key research focuses of the department is to use a variety of cutting-edge genomic and epigenomic approaches to discover and validate different types of liquid biopsy markers, including DNA, mRNA, microRNA, and DNA methylation-based biomarkers. The potential clinical applications of these biomarkers are broad and include diagnosis, prognosis, treatment prediction, and monitoring of colorectal, pancreatic, and other gastrointestinal cancers, as well as patient stratification for clinical trials.
MDET research also uses structural biology and biochemical methods to study DNA repair, genome stability, and signal transduction pathways to leverage these structures to develop inhibitors to function as novel chemical tools and potential novel therapeutics to target these pathways for chemotherapy. Additionally, our areas of specialization focus on elucidating the mechanisms underlying cancer cell DNA damage accumulation, which has also been correlated with disease progression.