In recognition of the Briskin family's generous contribution, City of Hope names its new five-story hotel the Judy & Bernard Briskin Hope Village
City of Hope has officially opened its new five-story, 147-room hotel named in honor of Judy and Bernard Briskin. 
Judy Briskin and her family recently made a significant gift to City of Hope that will support the new hotel, as well as fund a variety of current and future research projects. The Briskins have been transformational City of Hope supporters for nearly two decades.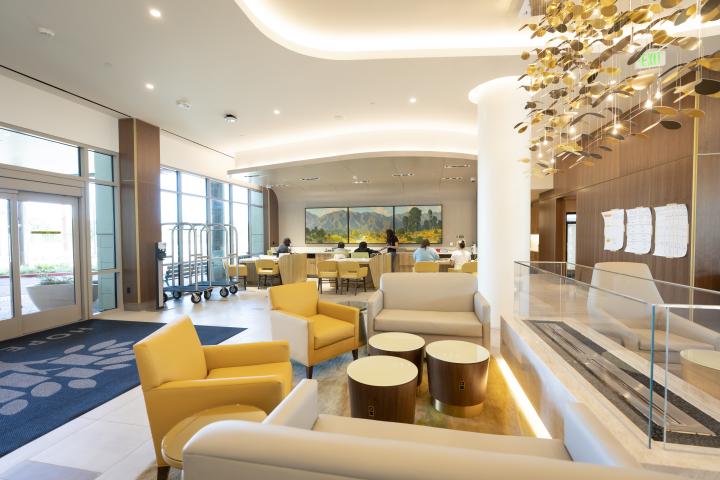 The Judy & Bernard Briskin Hope Village more than triples the accommodations previously offered by City of Hope's on-campus bungalows. Located on the northwest corner of campus at 1500 East Duarte Road in Duarte, California, the hotel provides critical lodging a short shuttle ride away from City of Hope's compassionate, leading-edge patient care. 
"Our long-term partnership with Judy and the late Bernie Briskin has made an immeasurable difference to cancer patients and their families, and the new Judy & Bernard Briskin Hope Village hotel is no exception," said Robert Stone, City of Hope chief executive officer and the Morgan Chu Chief Executive Officer Distinguished Chair. " This amazing facility was specifically designed to offer peace of mind. The Judy & Bernard Briskin Hope Village hotel is a testament to our patient-centric approach and a central part of how we keep patients and families together when they need it most."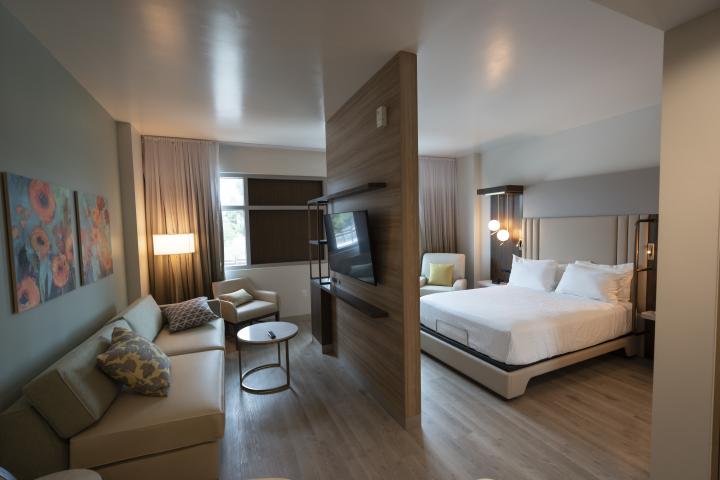 Because many of the guests may be experiencing side effects from cancer treatment, the hotel has been designed to foster a supportive, nurturing atmosphere. Simple, subdued visual motifs create a soothing environment. Artwork aims to uplift and inspire using a color palette that mirrors the surrounding San Gabriel Mountains to create a calming retreat. 
Briskin Hope Village accommodates people who are undergoing treatment at City of Hope and need to stay close to their care team based on clinical criteria. It is a place patients can consider home in times of need. Guests do not receive treatment from City of Hope at the hotel.
Other potential occupants include domestic and international honored guests of City of Hope; however, priority is given to patients in need of critical lodging. The first floor has offices that welcome international patients and provide coordination for their care. Multilingual patient navigators and a dedicated team manage the distinctive nonclinical needs of international patients, bridging language barriers and providing culturally appropriate support. 
Inside the hotel is 1913 Restaurant and Bar, which is open to the general public. Named after the year City of Hope opened, the eatery serves progressive American cuisine that uses organic, locally sourced meats and produce. Alternatively, hotel guests can have a Chef's Pantry meal prep box with organic, healthy ingredients delivered to their door for in-room preparation in fully stocked kitchenettes. A grab-and-go market offers yet another convenient dining choice.
The continued support from the Briskin family has left an indelible mark on City of Hope.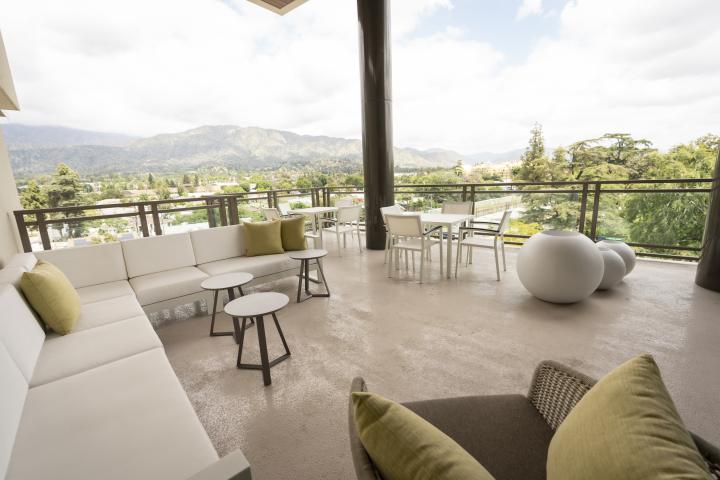 "Our partnership is deeply rooted in the confidence that City of Hope's cutting-edge research and therapies will lead to lifesaving treatments for patients throughout the world and positive solutions for their loved ones," Judy Briskin said. "If Bernie were still with us, he would be so proud and honored to have his name associated with Hope Village, which offers a warm and welcoming place for families and their loved ones who are often undergoing difficult treatments for the most devastating illnesses."
City of Hope facilities and research programs named after the visionary philanthropists include the Judy & Bernard Briskin Center for Clinical Research, Judy and Bernard Briskin Fund for Research Innovation, Judy and Bernard Briskin Endowment for Research Innovation, the Judy and Bernard Briskin Center for Multiple Myeloma Research, the Judy and Bernard Briskin Imaging Center, the Steven Gordon and Briskin Family Innovation Grant Program and the Kenneth Goldman and Briskin Family Clinical Trials Program.
 
BY THE NUMBERS
•    115,000 square feet
•    116 studio rooms with two sleeping areas separated by a partition
•    27 standard rooms for traveling medical professionals, visiting scholars, distinguished guests 
•    15 pairs of rooms with connecting doors, offering additional flexibility for families
•    4 one-bedroom suites