Spiritual Care Services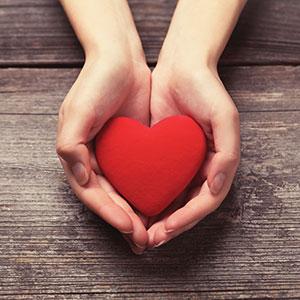 Spiritual Care Services is committed to providing the best care for your body, mind and spirit. We are an interfaith team of highly trained chaplains, working as part of the interdisciplinary health care team to provide patient- and family-centered care. We respectfully provide an environment that empowers and fosters healing and wellness in a manner that is culturally appropriate irrespective of individual faith, tradition and beliefs.
Chaplains are professionally trained to support your unique needs in ways that best serve you.
What Is a Chaplain?
A professional health care chaplain is a member of the interdisciplinary team. The chaplain's primary role is to:
Offer culturally appropriate care, hope and encouragement according to individual faith, tradition and beliefs.
Help reflect on your beliefs and values to guide your decision making.
Advocate for patients and families to provide patient-centered care.
Assist in creating a spiritual care plan that is unified with your care plan to ensure individual needs are met.
Offer a full range of spiritual services, including a listening presence, help in dealing with powerlessness, and pain and coping.
 
What Are Some Instances I Can Ask for a Chaplain?
If You Feel:
Fear or concerns about your mortality
The need to share your story with someone
Alone, lonely or afraid
The need to find meaning in your experience
OR
If you are asking questions like, "Why is this happening to me?" or "Where is God in all of this?"
If you are struggling to make decisions.
If you would like prayer or assistance with religious/spiritual rituals or sacraments.
If you need assistance contacting your clergy person/spiritual advisor.
How Do I Contact a Chaplain?
Call Spiritual Care Services:
626-218-3898
| On campus, ext.
83898
Let your nurse, doctor or clinical social worker know that you would like to see a chaplain.
Other Spiritual Care Services
Catholic Mass
Wednesdays, noon to 12:45 p.m.,
Arthur and Stephanie Blank Interfaith Meditation Center
Download Flyer

Islamic/Muslim Jumu'ah Prayers
Fridays, 1 to 2 p.m.,
Arthur and Stephanie Blank Interfaith Meditation Center

Jewish Shabbat boxes are provided to
Jewish in-patients every Friday

The Arthur and Stephanie Blank Interfaith Meditation Center is always open for personal meditation.
Spiritual Care Services Team