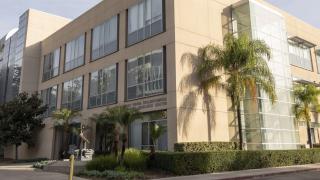 Our lab is interested in molecular mechanisms that govern metabolism in diabetes and cancer.
The lab uses genetically engineered mouse models and molecular pharmacology tools to identify novel signaling pathways in metabolic regulation and provide innovative targets for drug discovery. One of their primary research focuses is on bile acids, bile acid receptors, and bile acid-gut microbiota crosstalk as metabolic mediators in regulating both normal physiology and pathogenesis. A second research focus is to identify and develop novel drug candidates, including those from natural products and other sources, to treat diabetes and cancer.
Bile acid signaling and metabolic regulation 
One research focus of this lab is to investigate bile acid signaling in the gastrointestinal tract and adipose tissues, as well as its impact on obesity/diabetes, NAFLD/NASH and other diseases. Dr. Huang's lab harnesses extensive research experience in this topic, and use a variety of approaches, including unique mouse surgical models, to evaluate the impact of bile acid signaling on metabolism. For example, they used mouse gastrointestinal surgery (i.e., 70% partial hepatectomy) to understand bile hormone signaling in liver regeneration and liver diseases. More recently, they successfully developed a mouse model of vertical sleeve gastrectomy (VSG) to understand the beneficial effects of bariatric surgery on obesity, diabetes, and fatty liver diseases. By applying these unique tools, Dr. Huang's lab has become well-versed in the roles that bile acid signaling plays to regulate normal physiology and disease pathogenesis. The research team also found that alterations of bile acid signaling contribute to the sustained weight loss and glucose homeostasis by bariatric surgery, providing mechanistic insight into how the surgical procedure improves metabolism and ameliorate disease development. Further, bile acid receptors, including FXR, TGR5 and S1PR2, are being investigated as downstream mediators of the beneficial effects of bariatric surgery.
 
Nutrient sensing in the gut and host-microbiota crosstalk 
Another direction of our research lab is to understand the roles of the gut microbiota in diabetes and cancer. Gut turns out to be a primary site of nutrient sensing, which is critical to regulate lipid and glucose homeostasis. Dr. Huang's lab is interested in understanding the molecular interactions between the host and gut microbiota, as this appears to be a key signaling axis for systemic regulation of metabolism. For example, primary bile acids are generated in the liver but metabolized in the gut by microbiota into a large family of different bile acid species, which appears to have distinct functions in activating or suppressing the activity of bile acid receptors and other signaling pathways in host. Currently, the lab is determining the crosstalk between the host and gut microbiota in metabolic regulation, under either normal physiology or disease conditions.
Translational research and drug development
The long-term goal of this lab is to identify novel approaches for the treatment of obesity, diabetes, NAFLD/NASH, cancer and other metabolic disorders. City of Hope has excellent infrastructure and resources for drug development. Dr. Huang's lab has identified a variety of lead compounds from either nature sources or high-through put screening. By taking advantage of the unique facilities and expertise in drug development at City of Hope, they are actively developing small molecules and RNA-targeted therapies for both diabetes and cancer. 
Dr. Huang's lab has extensive experience in training future scientists and have hosted more than 40 trainees, most of whom have become independent PIs in academia or scientists in industry. Please contact Dr. Huang directly for an opportunity of research training at City of Hope.
Principal Investigator: Wendong Huang, Ph.D.
A professor in the Department of Diabetes Complications & Metabolism, Wendong Huang conducts research that focuses on cancer biology.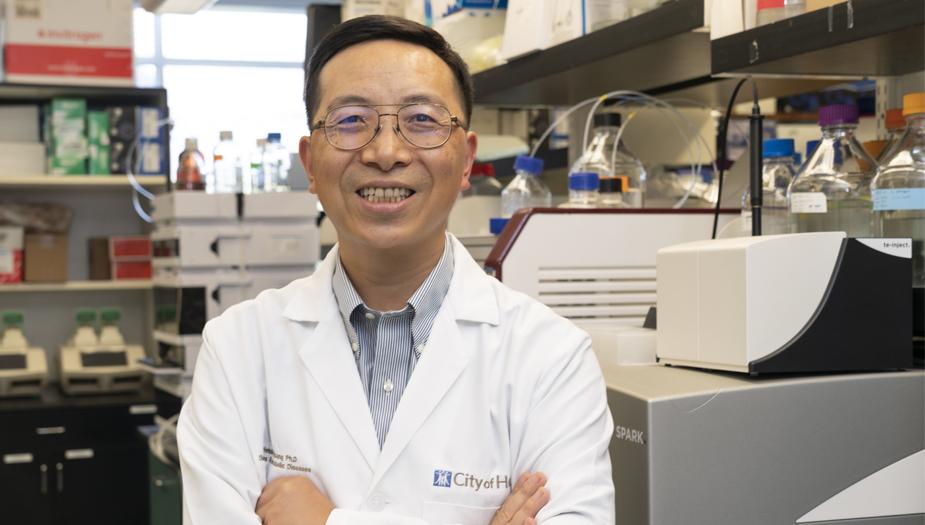 Who We Collaborate With
We collaborate with organizations in progressing the development of new treatments in our specialized areas of research.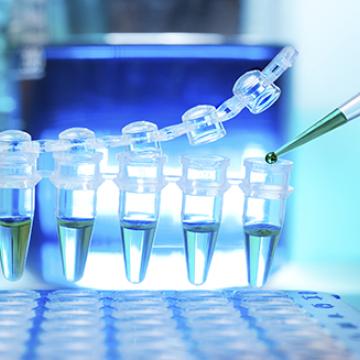 Cards
Inhibition of the CDK2 and Cyclin A complex leads to autophagic degradation of CDK2 in cancer cells.
Zhang J, Gan Y, Li H, Yin J, He X, Lin L, Xu S, Fang Z, Kim BW, Gao L, Ding L, Zhang E, Ma X, Li J, Li L, Xu Y, Horne D, Xu R, Yu H, Gu Y, Huang W. Nat Commun. 13(1):2835. doi: 10.1038/s41467-022-30264-0. (2022)
Intestinal AMPK modulation of microbiota mediates cross-talk with brown fat to control thermogenesis.
Zhang E, Jin L, Wang Y, Tu J, Ding L, Fang Z, Fan M, Al-Abdullah I, Natarajan R, Ma K, Wang Z, Riggs A, Yang L, Huang W.  Nat Commun. 13(1):1135. (2022)
Vertical sleeve gastrectomy confers metabolic improvements by reducing intestinal bile acids and lipid absorption in mice.
Ding L, Zhang E, Yang Q, Jin L, Sousa KM, Dong B, Wang Y, Tu J, Ma X, Tian J, Zhang H, Fang Z, Guan A, Zhang Y, Wang Z, Moore DD, Yang L, Huang W. Proc Natl Acad Sci U S A. 118(6):e2019388118. (2021)
STAT3 Activation-Induced Fatty Acid Oxidation in CD8+ T Effector Cells Is Critical for Obesity-Promoted Breast Tumor Growth.
Zhang C, Yue C, Herrmann A, Song J, Egelston C, Wang T, Zhang Z, Li W, Lee H, Aftabizadeh M, Li YJ, Lee PP, Forman S, Somlo G, Chu P, Kruper L, Mortimer J, Hoon DSB, Huang W, Priceman S, Yu H.  Cell Metab. 31(1):148-161.(2020)
Stabilization of the c-Myc protein by CAMKIIγ promotes T cell lymphoma. Cancer Cell
Gu Y, Zhang J, Ma X, Kim B, Wang H, Li J, Pan Y, Xu Y, Ding L, Yang L, Guo C, Wu X, Wu J, Wu K, Gan X, Li G, Li L, Forman S, Chan W, Xu R, Huang W  32:115-128. (2017) 
Vertical Sleeve Gastrectomy Activates GPBAR-1/TGR5 to Sustain Weight Loss, Improve Fatty Liver, and Remit Insulin Resistance in Mice.

Ding L, Sousa KM, Jin L, Dong B, Kim BW, Ramirez R, Xiao Z, Gu Y, Yang Q, Wang J, Yu D, Pigazzi A, Schones D, Yang L, Moore D, Wang Z, Huang W. Hepatology. 64(3):760-73. (2016) 
Aberrant activation of CaMKIIγ accelerates chronic myeloid leukemia blast crisis.
Gu Y, Zheng W, Zhang J, Gan X, Ma X, Meng Z, Chen T, Lu X, Wu Z, Huang W*, Xu R*.  Leukemia. 30(6):1282-9. (*co-correspondent author) (2016)
MiR-26a regulates insulin sensitivity and metabolism of glucose and lipids.
Fu XH, Dong BN, Tian Y, Lefebvre P, Meng Z, Wang X, Pattou F, Han W, Wang X, Lou F, Jove R, Staels B, Moore DD, Huang W.  J. Clin. Invest. 125(6):2497-509. (2015)
Activating CAR and β-Catenin Induces Uncontrolled Liver Growth and Tumorigenesis.
Dong B, Lee JS, Park YY, Yang F, Xu G, Huang W, Finegold M, Moore DD.   Nat Commun. 6:5944. (2015)
FGF2lmw attenuates hepatic fibrosis via epigenetic downregulation of Delta-like1.
Pan RL, Xiang LX, Wang P, Liu XY, Nie L, Huang W* and Shao JZ*.  Hepatology 61(5):1708-20. (*co-correspondent author) (2015) 
1500 East Duarte Road
Duarte, CA 91010