In less than two years, City of Hope has screened more than 10,000 patients for genetic mutations, and the numbers are growing. It now has 21 genetic counselors on staff
Heather Hampel, M.S., CGC, a veteran genetic counselor with nearly three decades' experience, is driven by the memories of the lives she's been able to help. And one she couldn't.
"It haunts me still today," she recalled. "I tested this young man who had just graduated from law school. He tested positive for Lynch syndrome — an inherited condition and the most common cause of hereditary colon cancer. He underwent his first colonoscopy after he tested positive, and was found to have two separate cancers, requiring major surgery. He was 29.
"He had his colon removed," she continued, the emotion coming through in her voice. "But there were complications. A week later, he needed an emergency follow-up operation. He died in surgery.
"I cried for weeks."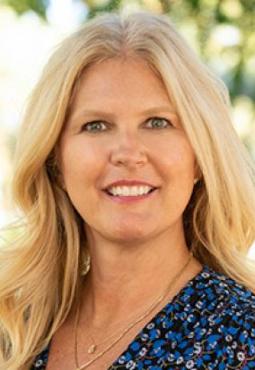 There are happier stories. Like the 47-year-old colon cancer patient who, after he also tested positive for Lynch, made sure his three daughters got tested as well and later, at a family reunion, he rounded up some 30 relatives who also got tested. Based on their results, many were able to take proactive measures to protect their health. 
Hampel joined City of Hope in 2021 as part of an unprecedented expansion of the genetic counseling department. She is now one of 21 counselors on staff, easily one of the largest such departments in the U.S.
The staff is growing because trends in care are changing.
Not that many years ago, the notion of examining a patient's "germline" (inherited) DNA for mutations that might point to one cancer or another was a novelty, and an expensive one at that. The bill could top many thousands of dollars. Few patients were motivated to sign up; only a relatively small number of cancer-indicating gene changes had been identified and, should you turn out to have one, there wasn't very much you could do about it.
Identifying and Targeting Mutations
It's different now. Researchers have detected dozens of genes that can indicate an elevated risk for many kinds of cancer. The BRCA1 and BRCA2 mutations, which are associated with a high risk of breast cancer as well as ovarian, pancreatic and prostate cancer, are probably the best known.
And these days, the options available to those testing positive for a genetic mutation continue to increase.
"Every mutation that is known to be associated with elevated cancer risk is actionable at some level," said Stacy W. Gray, M.D., chief of the Division of Clinical Cancer Genomics and deputy director of the Center for Precision Medicine. "It could mean increased screenings to catch cancer at its earliest, most treatable stages, or risk-reducing surgery or new medications."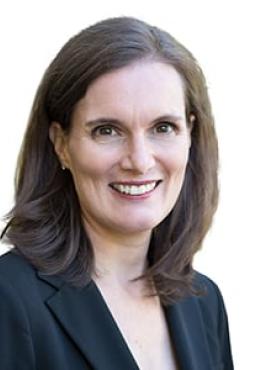 It would seem logical then, to bring genetic testing and counseling to as many people as possible — certainly to every cancer patient — to help them find out if cancer runs in the family and to give patients — and their family members — a head start on detecting, treating and maybe even preventing future cancers.
But that is not yet the standard of care. Yes, more and more cancer centers offer genetic testing. It is now part of the accreditation requirement for Commission on Cancer-accredited cancer hospitals like City of Hope. However, those institutions follow strict and complex criteria set down by the National Comprehensive Cancer Network and other professional groups for deciding who gets tested and who does not.
"As a result," explained Gray, more than a little frustrated, "nationally, fewer than half the people who should get tested actually do."
Inspiring Research
City of Hope's INSPIRE Study aims to change that.
INSPIRE stands for "Implementing Next-generation Sequencing for Precision Intervention and Risk Evaluation." It is a City of Hope research project that makes genetic testing and counseling available, without charge, to every participating patient. It is far more than a gesture of generosity. It is an attempt to prove beyond doubt that testing can save lives.
"Our goal," said Gray, "is to collect enough data to demonstrate the value of testing for all."
Exactly, agreed Hampel. "We want to show that we can improve outcomes by testing and counseling," she said. The goal is to persuade insurance companies to get rid of complex criteria that weed people out, and make genetic testing a regular part of patient care.
 If testing is appropriate and desired, a small blood sample is drawn for analysis. A confidential test result is typically available within two to three weeks. Test results are disclosed in person at a follow-up visit.
The testing is extensive, covering cancer-indicating mutations, other, noncancerous life-threatening risks, plus, if a patient has cancer, genetic analysis of their tumors, in the hope of discovering potential molecular vulnerabilities that can be attacked with targeted therapy drugs.
Counselors can spend an hour or more with patients, detailing which findings were positive or negative for various cancers, and which were so-called "variants of unknown significance": results that are inconclusive today but, as our knowledge expands, may grow in importance. "The labs keep track of these variants and if there's a change in the interpretation, we'll let the patient know," Hampel explained. 
Patients Want to Know
It is clear that patients want this service. In less than two years, City of Hope has tested more than 10,000 patients, and the numbers are growing. This is why the counseling department needed to expand as rapidly as it has, to handle the enormous load.
Along the way, INSPIRE is changing lives for the better. One of Gray's favorite stories involves a woman with breast cancer who didn't qualify for genetic testing until INSPIRE made it available. She turned out to have the BRCA2 mutation, prompting her husband and son to get tested as well. Each tested positive for different mutations indicating other cancers, which never would have been detected otherwise. In all, 10 family members were eventually tested, and "seven turned out to be high risk," said Gray, "and we were able to offer them everything, including clinical trials and other therapies. It was transformative for the entire family."
Gray wants more of the same. "It is most important to find patients who wouldn't get to us otherwise," she said. She wants better education about genetic testing for providers as well as patients and a better medical infrastructure to accommodate it. And when would she like to see it happen? "My hope is tomorrow!" she laughs, though she does believe real change will come within the next few years, as more institutions follow City of Hope's example.
"We're in a really exciting time," said Gray, "We know what a profound impact this can have on cancer patients, people at risk for cancer, and their families."