Wanek Family Project Team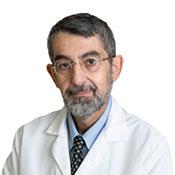 Wanek Family Project Director
Alberto Pugliese, M.D.
Director of The Wanek Family Project for Type 1 Diabetes
Samuel Rahbar Chair in Diabetes & Drug Discovery
Chair of the Department of Diabetes Immunology

Alberto Pugliese, M.D. has spent more than 35 years studying type 1 diabetes from the preclinical period to clinical diagnosis and afterward, including islet cell transplantation. Pugliese's work has led to a greater understanding of genetic and cellular mechanisms that regulate immunological self-tolerance, specifically to molecules targeted in diabetes. He has provided seminal contributions in the field of type 1 diabetes genetics, immunology, pathology and clinical trials. He has published his own work in major international journals.
Pugliese earned his medical degree and postdoctoral research fellowship at the University of Palermo in his native Italy. He completed postdoctoral research fellowships at that university, and then trained with the late George Eisenbarth at the Joslin Diabetes Center at Harvard Medical School and the Barbara Davis Center for Childhood Diabetes at the University of Colorado Health Sciences Center. Pugliese comes to City of Hope by way of the University of Miami, where he served as The J. Enloe and Eugenia J. Dodson Chair in Diabetes Research.
He has served on research grant review committees of the National Institutes of Health (NIH), the Juvenile Diabetes Research Foundation and other funding organizations internationally. He also served as chair of the American Diabetes Association's Grant Review Panel. He has been a steering committee member of the Type 1 Diabetes TrialNet, a clinical trial network funded by the NIH, under which auspices he has chaired several committees and initiatives. Pugliese is also executive co-director of the JDRF Network for Pancreatic Organ Donors with Diabetes (nPOD), a collaborative project that recovers tissues from organ donors with type 1 diabetes and distributes samples to investigators worldwide to support a comprehensive understanding of the disease.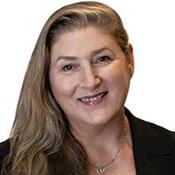 Debbie C. Thurmond, Ph.D.
Director, Arthur Riggs Diabetes & Metabolism Research Institute
Professor and Founding Chair, Department of Molecular and Cellular Endocrinology
Ruth B. & Robert K. Lanman Chair in Gene Regulation and Drug Discovery Research

Debbie Thurmond, Ph.D., and her team seek to identify cellular and molecular mechanisms in diabetes development and therapies that can stop or reverse those processes. Her research is supported by the National Institutes of Health, JDRF and the American Heart Association. Prior to joining City of Hope, Thurmond served as professor of pediatrics and associate director of the Basic Diabetes Research Group of the Herman B. Wells Center for Pediatric Research at Indiana University School of Medicine. Thurmond received her doctorate and postdoctoral training at the University of Iowa, and earned her master's and bachelor's degrees from the University of California, Davis. She currently serves on multiple editorial boards, international grant review panels and as associate editor for Diabetologia.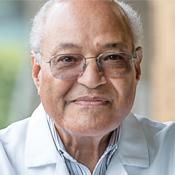 Fouad R. Kandeel, M.D., Ph.D.
Associate Director, Arthur Riggs Diabetes & Metabolism Research Institute
Professor and Chair, Department of Diabetes, Endocrinology & Metabolism
Chair, Department of Translational Research and Cellular Therapeutics
Director, Islet Cell Transplant Program
Fouad Kandeel, M.D., Ph.D., has dedicated the past 15 years of his career to the study of islet biology and the refinement and advancement of cell-based therapies  such as islet cell transplantation for the amelioration of type 1 diabetes and the prevention of its complications. Kandeel has recently concluded a clinical project to identify genes related to the development of type 2 diabetes and cardiovascular disease in the Hispanic population. He also continues to oversee the Diabetes and Cardiovascular Risk Reduction Program, which he established several years ago at City of Hope.

Kandeel serves as a reviewer for both the National Instiutes of Health and JDRF (islet biology and transplantation), and participates in the development of the national guidelines for the management of neuroendocrine tumors and thyroid cancer. Kandeel received his doctorate from Cairo University in Egypt, and completed his residency at Central Birmingham Health District Hospital in England.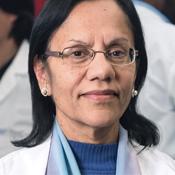 Rama Natarajan, Ph.D.
Professor and Chair, Department of Diabetes Complications and Metabolism
National Business Products Industry Professor in Diabetes Research

Rama Natarajan, Ph.D., is an internationally renowned and eminent researcher nurturing new breakthroughs in diabetes and obesity, and their debilitating vascular and renal complications that can lead to critically needed, more targeted treatments. Her laboratory was first to demonstrate new roles for microRNAs in regulating pro-fibrotic genes related to the pathogenesis of diabetic kidney disease. It was also one of the first to demonstrate the role of epigenetics in diabetic vascular  inflammation and in the metabolic memory phenomenon.

She has published over 200 papers and her pioneering work is funded by multiple grants from the National Institutes of Health, as well as from JDRF and American Heart Association. She has received numerous awards and recognitions, including the "Mentor of Women" award from the Arteriosclerosis, Thrombosis and Vascular Biology Council of the American Heart Association, Henry Christian Award for Excellence in Research from the American Federation for Clinical Research and the Scientific Research Portrait Gallery at City of Hope. Natarajan received her doctorate in biochemistry from Indian Institute of Science in India, and completed fellowships at Salford University in England and the University of Southern California Medical School.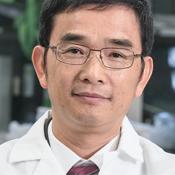 Defu Zeng
Professor, Department of Diabetes Immunology
Professor, Department of Diabetes Complications and Metabolism
Professor, Department of Hematology & Hematopoietic Cell Transplantation

Defu Zeng is an established scientist in the field of immune tolerance. Zeng's laboratory has developed a radiation-free, nontoxic conditioning regimen for induction of mixed chimerism, which essentially creates an entirely new environment by introducing a healthy donor immune system to function together with a patient's faulty immune system. Recently, his research led to breakthrough findings that mixed chimerism is a durable cure for multiple sclerosis, systemic lupus and established type 1 diabetes in mouse models. His ultimate goal is to apply this as a curative therapy for patients with type 1 diabetes.

Prior to joining City of Hope in 2003, Zeng served as a senior research scientist in the Division of Immunology & Rheumatology at Stanford University. He received his medical degree from Fujian Medical College in China, and completed a fellowship in immunology and rheumatology at Stanford University.