Research Symposium
The Jacki and Bruce Barron Cancer Research Scholars' Program Symposium aims to promote the exchange of ideas and facilitate the sharing of research discoveries among researchers from the United States and Israel.
The Jacki and Bruce Barron Cancer Research Scholars' Program is the result of an ongoing collaboration between City of Hope and the Israel Cancer Research Fund, bringing together scientists at City of Hope with their counterparts at distinguished institutions throughout Israel. Working together, the investigators funded by this initiative are conducting innovative research into more effective prevention, diagnosis and treatment strategies for patients with cancer around the world. Some of the diverse research projects funded focus on a specific type of cancer including leukemia, breast cancer, pancreatic cancer and lung cancer — while other studies have the potential to impact multiple cancers. We are proud of the research that is taking place and value the spirit of international collaboration demonstrated by the investigators who you will hear from.
This symposium brings together some of the most promising scientific minds in cancer research to facilitate a discussion around international collaborative cancer research and how we are approaching some of the most pressing questions about cancer. Through a series of panel discussions on relevant topics in cancer research, such as immunotherapeutics and cancer cause and prevention, our teams will share novel accomplishments being made through the program to advance our understanding, diagnosis and treatment of cancer.
City of Hope has an extensive history of organizing educational seminars and conferences for an international audience, including the annual
Levine-Riggs Diabetes Research Symposium
, and has hosted a successful conference on stem cell technology with the Government of Israel Economic Mission.
About the Israel Cancer Research Fund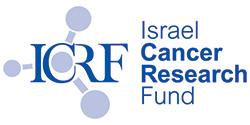 Israel Cancer Research Fund, a 501(c)(3) organization, is the largest nationwide charitable organization in North America solely devoted to supporting cancer research in Israel. Since its establishment in 1975, ICRF has provided more than 2,200 grants to outstanding cancer researchers whose laboratories are located in all of the leading research institutions, universities and hospitals across Israel. For more information, visit www.icrfonline.org.