Cancer doesn't stop Chuck Gustafson from powering his e-bike up the switchbacks on the hills near his North Tustin home.  It doesn't keep Bonnie Nolan away from the courts at the Newport Beach Tennis Club, where she plays as often as she can.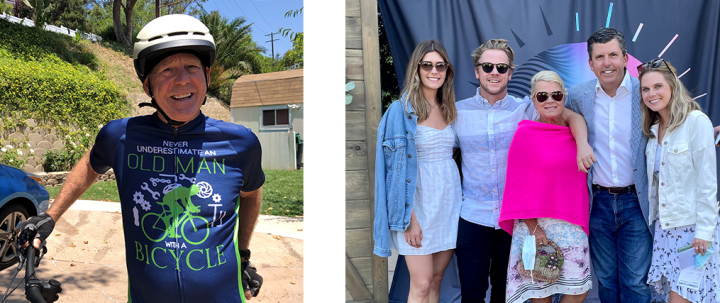 For Chuck, Bonnie, and many other of our patients, cancer isn't seen as an insurmountable obstacle, but as a hurdle to overcome. City of Hope Newport Beach helps patients clear those hurdles by offering support and encouragement in achieving their goals from the first day we meet them.
To get them there, City of Hope clinician-scientists work every day to deliver leading-edge cancer research and treatment to our patients. Here are some examples of how our patients benefit from that commitment, an approach that puts patients at the center of everything we do and offers them hope.
Equitable access to cancer care
"As physician-in-chief at City of Hope Orange County, one of my chief concerns is how we can progress health equity in the region and make excellent cancer care available across all patient populations," said
Edward S. Kim, M.B.A., M.D.
"Orange County is a diverse community, and we are here as a good neighbor to remove barriers to access to our personalized, pioneering therapies."
To that end, Dr. Kim is re-examining cancer research protocols, leading a nationwide initiative to make clinical trials more inclusive of underrepresented groups. His efforts were recently recognized by The Friends of Cancer Research.
Specialized cancer science
Our highly-specialized physicians spend every hour of every day thinking about your specific kind of cancer. The depth of their expertise assures our patients receive unsurpassed clinical care, and it powers our clinical trials which make the most promising experimental treatments available to patients who need them now, not years from now.
"Bispecific antibody therapy engages the patient's own immune system to fight cancer, and directly targets the myeloma cell, providing a double dose of powerful action against multiple myeloma cells," said Dr. Krishnan. Approximately 160 patients received the therapy, and their responses appeared durable and deepened over time, Dr. Krishnan
concluded.
Sumanta Pal, M.D.
, a leader in genitourinary cancers, is finding promising answers to the pressing question about the role of diet therapy in kidney cancer.  He's working on a study of City of Hope patients and a probiotic called CBM 588.
"This probiotic enters the gut, and we think it creates an environment that enhances the response to immune treatment,"
Dr. Pal said
. "The intent of the study was to show that we can change the composition of the gut. What was incredibly striking and exciting is that we saw a meaningful extension in the time that patients were able to take and respond to immune therapy while on probiotics."
Highly professional, and warmly personal, nursing care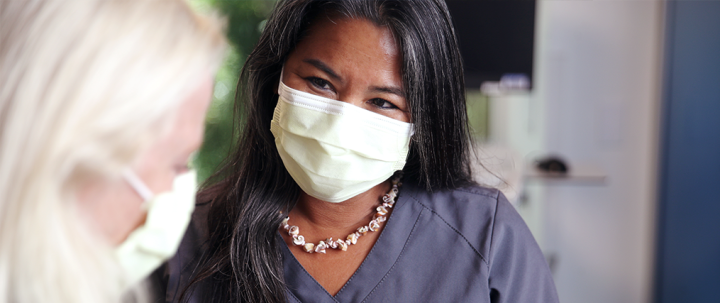 City of Hope patient Will Godoy works in the restaurant industry, so he knows a thing or two about serving others. "When people go to a restaurant, they want an experience that makes them feel good about being there," he said. "No one's happy to get chemotherapy, but the City of Hope Newport Beach nursing staff makes people feel good about getting treatment there. They ask if you need water or snacks, or they offer to move your chair so you get a better view out the window. It's these personal touches that make you feel welcome. "
These selfless efforts on behalf of patients earned the City of Hope nursing team Magnet® recognition from the American Nurses Credentialing Center, one of the highest honors in the profession.  The nurses' dedication makes a difference to patients like Bonnie Nolan.
"On my first visit to City of Hope Newport Beach, I took a tour, and nurse
Kerry O'Neill
 coming out to meet me," Nolan said. "I knew I'd found my home within 30 seconds. I felt beyond welcomed and loved, and I knew this was the place for me."
Discover safe and expert care at City of Hope Newport Beach. Powered by more than 1,000 physicians and scientists whose expertise benefits 100 million people around the world each year, City of Hope is solely focused on treating and curing cancer. Now, this lifesaving care is available for you, your family, your neighbors, and all your friends…right here in Orange County. Call (949) 763-2204 or
contact us online
to learn more.