Jennifer Tseng, M.D., F.A.C.S., Medical Director of Breast Surgery, City of Hope Orange County, shares why now is the perfect time to speak with your physician about breast cancer screening.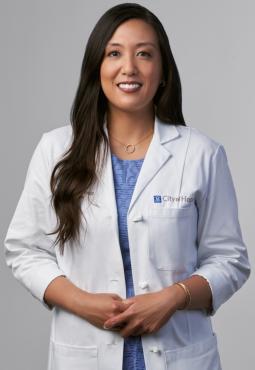 Are you due — or past due — for a mammogram? If you have not scheduled a breast cancer screening recently, or if you don't know whether it's time, there are several great reasons to be proactive and get the answers and screenings you need.
Paying attention to breast health is an important part of a woman's individual wellness plan. And with advances in breast cancer prevention and early detection, as well as breakthroughs being made in breast cancer research and treatment, the face of breast cancer is changing, offering new hope to patients and their families.
Take charge of your health: Be informed about breast cancer and steps you can take to reduce your risk. Here are five key reasons to speak with your physician about breast cancer screening.
Breast cancer is a leading health concern for women. Breast cancer is the second most frequently diagnosed cancer in U.S. women, behind only skin cancer. Following your recommended screening schedule can make all the difference, in combination with self-exams and regular well-woman visits.
Self-exams cannot find everything. The most common symptom of breast cancer is a lump, but the disease can develop without outward signs or symptoms. If you discover an unusual mass or a troubling change in the breast, notify your physician without delay.
Early detection saves lives. Finding breast cancer early gives you and your physician the most options and is a key factor in successful treatment. In fact, the five-year overall survival rate for breast cancer that has not spread beyond the breast is 99%.
Also read: 4 helpful steps to take after an early-stage breast cancer diagnosis
Risk increases with age. As we get older, the risk of breast cancer rises. A woman of average risk should have an annual clinical breast exam starting at age 20 and an annual mammogram starting at age 40. If your breast cancer risk is higher than average, your physician may recommend starting screenings earlier or more frequently.
Screening is an opportunity to understand your overall breast cancer risk. When you talk to your doctor about breast cancer screening, ask about positive lifestyle changes that can help prevent cancer, such as maintaining a healthy weight, quitting smoking and being physically active. If you have a family history of breast cancer, your physician may recommend genetic testing to determine if your genes carry an inherited change commonly associated with breast cancer.
Also read: Cracking the code: What to know about genetic cancer risk
Jennifer Tseng, M.D., F.A.C.S., is the medical director of breast surgery at City of Hope Orange County and a double board-certified surgical oncologist specializing in breast cancer at City of Hope Orange County Lennar Foundation Cancer Center.
City of Hope Orange County offers comprehensive breast cancer prevention and treatment services, including access to state-of-the-art mammography, through City of Hope Orange County Lennar Foundation Cancer Center — the region's most advanced comprehensive cancer center — and our four-location Orange County Regional Cancer Care Network — two in Newport Beach, one in Huntington Beach and one in Irvine.
To make an appointment for treatment or screening, call 888-333-HOPE (4673).