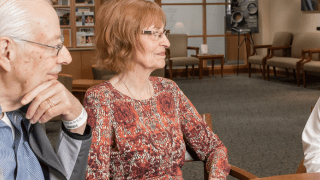 Sheri & Les Biller Patient and Family Resource Center
Creating a go-to support network and resource hub is the goal of the
Department of Supportive Care Medicine
at City of Hope. And the Sheri & Les Biller Patient and Family Resource Center is at the heart of it.
Conveniently located on the Duarte campus, the Biller Patient and Family Resource Center integrates all support services under one umbrella. Here you will find a warm and welcoming private space to consult with our medical staff and explore the many resources we offer to strengthen and empower patients and caregivers before, during, and after treatment.
Multiple Myeloma Survivor Steven Joyce: How Supportive Care Helped Me
City of Hope multiple myeloma survivor, Steven Joyce, and his caregiver talk about the support they received from City of Hope's Department of Supportive Care Medicine while Joyce was in treatment.
How Can We Help You Today?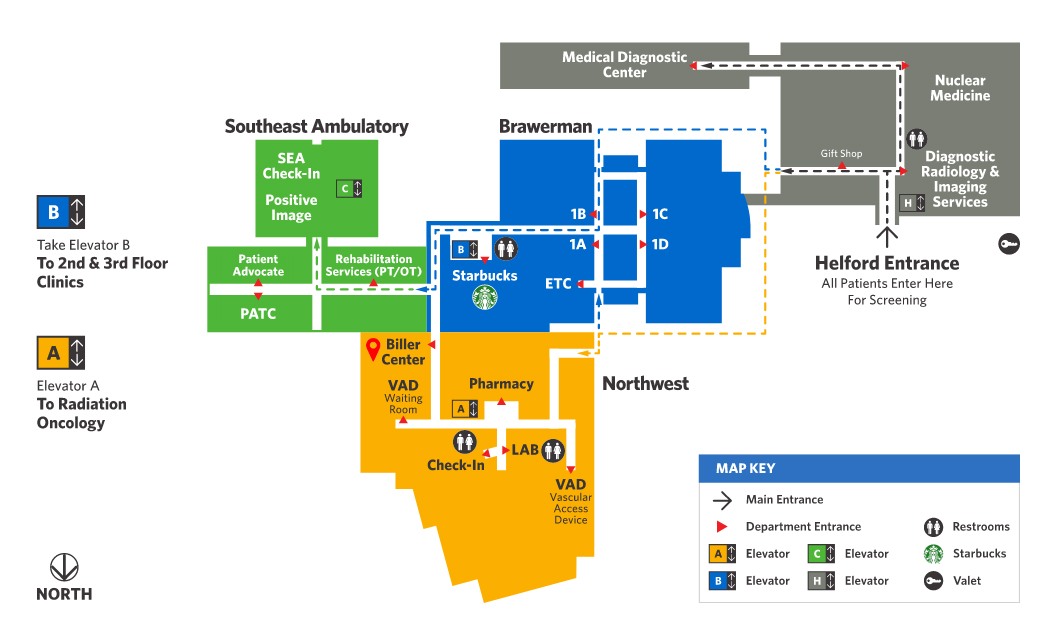 Services Offered
The center provides a wide array of services, all at no additional charge. Here you will find:
Tailored care specific to each patient and family
Information on diagnoses, treatment, symptom management, nutrition, coping, caregiving and mind-body topics
Information about community resources
Fiction and nonfiction cancer-related literature
Virtual Support Groups

Caregivers Connect, Couples Group, disease-specific support groups and more

Virtual Education Classes, Workshops and Events

Nutrition, Patient and Family Welcome and Orientation, Look Good ... Feel Better beauty class and more

Call or Visit the Sheri & Les Biller Patient and Family Resource Center to ask about resources in other languages
Virtual Integrative and Complementary Therapies

Yoga, art, tai chi, meditation, music therapy, and more

Computers

Access educational software, health-related websites, obtain information on community resources and stay connected with family and friends

Wireless internet access for those bringing their own devices

Scanner, copier and fax machines

Comfortable seating lounges

Private space for patients to meet with clinicians, patient navigators, social workers, spiritual care providers and other staff
Follow us on Facebook to get the latest news on special events, classes, workshops and community.
Disability Insurance, Paid Family Leave and Financial Resources Hub
Looking for resources to help get you through treatment? Download the Disability Insurance and Paid Family Leave Resource Hub brochure.
Visit the resources hub at the Sheri & Les Biller Patient and Family Resource Center to pick up step-by-step guides and application forms in English, Spanish, Chinese and Armenian for: 
State Disability Insurance: short-term disability 
Social Security Disability Insurance: long-term disability
Paid Family Leave 
In-Home Supportive Services 
Other resources for finding legal assistance for disability related concerns, transportation, primary care doctors and mental health professionals. 
Ask our friendly staff and volunteers for help and resources with applying for disability insurance. Call 626-218-CARE (2273) for more information.
You can also download the step-by-step guides below:
Personal Websites for Patients
Through
CaringBridge
, you can start a free personal website to share important information quickly with family and friends during a health journey.
The site is easy to use and you have complete control over the privacy settings, so your site is as private or public as you want it to be. Family and friends can stay informed without overwhelming you. Plus, they can post messages and photos straight toyour site. Your site also helps you coordinate care and organize daily tasks. As a nonprofit, CaringBridge sites are free and ad-free for those who need it, whenever they need it.

How to create a website for yourself or someone else:
Go to CaringBridge.org.
Follow the simple steps to start a site.
Tell your friends and family about your new site.
Donate Blood To A Specific Patient
Family and friends can give blood and platelets directly to their loved one.
City of Hope patients — most of whom are fighting cancer — rely on more than 37,000 units of blood and platelets each year for their survival. And every one of those units comes from people like you — family, friends and other caring individuals who want to make a difference.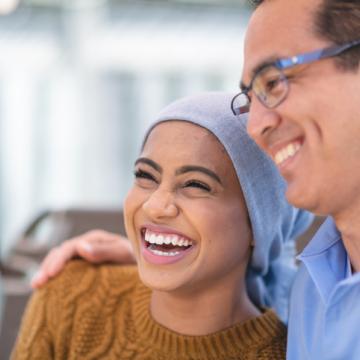 Adolescents And Young Adults
At City of Hope, we know that adolescents and young adults (AYAs) ages 15 to 39 have unique needs. That's why we offer medical care, psychosocial support and resources designed to help AYAs flourish from diagnosis to treatment and beyond.
Interventions for younger children and older adults are not always appropriate for adolescents and young adults. We offer AYA-specific medical care that is designed to treat cancer aggressively while minimizing the long-term effects.