Histocompatibility Laboratory (HLA)
The Histocompatibility Laboratory at City of Hope provides the highest standard of human leukocyte antigen typing services on a contract basis, as well as for City of Hope's Hematologic Malignancies Research Institute.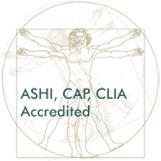 In operation since 1975, our clientele includes a number of prominent institutions, such as Kaiser Permanente of Southern California, Loyola University in Chicago, BloodSource and the University of California at Davis, among others. The Histocompatibility Laboratory is staffed by specially trained technologists and utilizes state-of-the-art technology in the field of histocompatibility.

High Quality Service and Rapid Response
City of Hope's Histocompatibility Laboratory maintains high quality service and rapid response times. With the exception of unique circumstances, we communicate HLA typing results within a maximum of 10 working days upon receipt of a blood specimen. Results of histocompatibility testing can be reported by phone, fax or email as soon as they are available, and will be followed by an official written report.

Licenses and Accreditations
City of Hope's Histocompatibility Laboratory is fully accredited by The American Society of Histocompatibility and Immunogenetics (ASHI), College of American Pathologists (CAP), and Clinical Laboratory Improvement Amendments (CLIA 88).

The laboratory holds the following licenses:
CLIA #05D0665695
CA State License #209978
HLA & Stem Cell Transplantation
What is HLA?
HLA stands for "human leukocyte antigen." These are protein molecules that we inherit from our parents. We currently know about nearly 600 different HLA molecules. Before you have a stem cell transplant, your HLA type must be determined. This is done by taking a blood sample.
Stem Cell Transplants
In order to treat certain diseases, it is necessary to give whole body irradiation and high dose chemotherapy. While this therapy destroys malignant cells, unfortunately it also destroys the cells responsible for generating red blood cells, white blood cells and platelets. In order for the patient to survive after radiation and chemotherapy, these cells (called "hematopoietic stem cells") must be transfused back into the patient. They then migrate to the bone marrow, divide, and eventually produce new blood cells and platelets.
Finding the Best Match
When a doctor decides that a stem cell transplant is the best treatment for a patient, he or she will request a family study.
Specimen Requirements
For more information or to request a test, please contact us via:
Phone: 877-443-GENE (4363)
Fax: 626-301-8888
Email: hlatesting@coh.org
City of Hope
Attention: Histocompatibility Laboratory
1500 East Duarte Road
Duarte, CA 91010
View requisition form and instructions