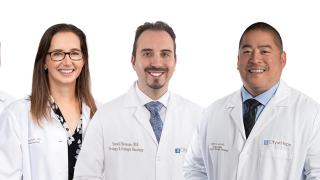 First-Class Prostate Cancer Care


A prostate cancer diagnosis can be devastating news for men and their families. Whether you're a patient or a health care provider, you can achieve greater peace of mind and continuity of care when you align with nationally recognized City of Hope experts.
With superior outcomes and one of the largest prostate cancer programs in the western United States, City of Hope is the best choice for prostate cancer surveillance, treatment, survivorship and
improved quality of life
.
Ready to Refer a Patient?
Learn How to Refer by Phone, Fax or Web.
Are You a New Patient?
We've made the first step to navigating treatment stress-free.
Why Choose City of Hope for Prostate Cancer Care
City of Hope has a "bench to bedside" approach that is unlike any other cancer center. We enroll patients in lifesaving clinical trials and conduct leading-edge research on the early diagnosis and screening, prevention, health disparities, risk factors and quality-of-life issues involving treatment.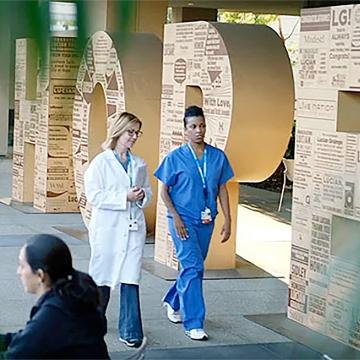 Most robotic surgery experience in the Western United States
Leading experts in da Vinci computer-enhanced minimally invasive surgery
Offering outpatient robotic surgery
Collaboration with precision medicine, such as genetic counseling and genomic testing
Multidisciplinary care and coordination, including genetic evaluation
mpMRI and Fusion prostate biopsy to enhance tumor detection and personalize treatment plans
Televideo or in-person appointments scheduled within five to seven days
A five-year survival rate close to 100% and superior outcomes for stages 1-4
Clinical trials that aim to improve prostate cancer outcomes across the spectrum of the disease, from early to late stage
Meet Our Prostate Cancer Program Leaders
Cards
Insurance and Financial Assistance
City of Hope commits to extending whole-patient care and world-class resources to the communities we serve by accepting Medi-Cal, Medicare and many insurance plans. Our financial counselors can help you understand the financial aspects of your treatment, including your insurance and payment options.
If you have questions about prostate cancer, we're here to provide answers.