Adolescents and Young Adults
Ages 15 to 39
As an adolescent or young adult, you're probably concerned about how your cancer diagnosis and treatment will impact your body and other aspects of your life, such as relationships, finances, and school or a career.
At City of Hope, we know adolescents and young adults (AYAs) ages 15 to 39 have unique needs. That's why we offer medical care, psychosocial support and resources designed to help AYAs flourish from diagnosis to treatment and beyond.
Interventions for younger children and older adults are not always appropriate for adolescents and young adults. Therefore, we offer AYA-specific medical care designed to treat cancer aggressively while minimizing the long-term effects.
At City of Hope, you will have access to:
The most current cancer therapies and treatments
An AYA inpatient lounge, where young adults can relax, play video games or watch movies while they're in the hospital
Outpatient treatments to minimize hospital stays
Clinical trials
Referrals for fertility preservation
With a patient population that spans all ages, City of Hope is uniquely positioned to treat AYAs from diagnosis through adulthood, enabling you to stay with a team and a hospital you know and trust.
Empowering Young Adults Psychoeducational Group at City of Hope
This six-week class is run two to three times each year by the AYA team. Visit our Facebook page for more details, as the group is usually advertised there when it's approaching. If you're at our Duarte campus, you can also visit the AYA section in the Sheri & Les Biller Patient and Family Resource Center  to see if a flyer is available for the next round of groups.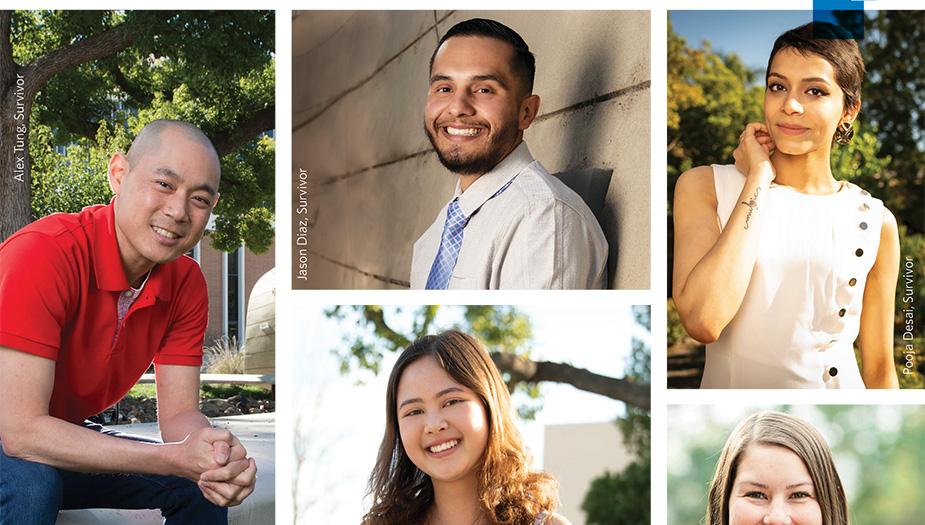 Stupid Cancer
Stupid Cancer is a nonprofit organization that empowers young adults affected by cancer through innovative and award-winning programs and services. It is a go-to hub for resources, support, education, peer-to-peer connection and advocacy.
HRC Fertility
866-472-4483
HRC Fertility is one of the largest providers of advanced fertility treatments in the United States. They offer fertility testing and a wide range of reproductive treatments. They have offices in Encino, Fullerton, Laguna Hills, Newport Beach, Oceanside, Pasadena, Westlake Village, and West Los Angeles.
Cancer and Careers
A resource on cancer in the workplace, Cancer and Careers has tips for interviewing, what your employer can and can't do, and fashion and beauty, as well as career coaches to help you through work-related transitions.
First Descents
970-926-2444
First Descents offers young adults free outdoor adventure experiences designed to empower them to climb, paddle and surf beyond their diagnosis, defy their cancer, reclaim their lives and connect with others along the way.
GRYT Health
844-487-4798
GRYT Health is an award-winning, mobile app-based social community founded by cancer survivors and caregivers who want to create a more human approach to helping people live on their own terms.
Imerman Angels
877-274-5529
Imerman Angels matches cancer patients with survivors of their same age, gender and cancer type.
Cactus Cancer Society
Cactus Cancer Society is a nonprofit organization providing online support programs to young adult cancer patients, survivors and caregivers.
Mission Control
Mission Control offers an excellent database where you can search for resources near your location, including groups, transportation, professional services and more.
National Cancer Institute: Self-Image and Sexuality
This National Cancer Institute resource examines sexuality and reproductive issues as affected by cancer.
LiveStrong Fertility
LiveStrong Fertility offers resources and information on cancer and fertility, provides financial assistance and drives research on the impact of cancer treatment on fertility.
Cancer.net: Parenting While Living with Cancer
This quick article contains tips about how to cope with cancer while taking care of yourself and your family.