Our Research Programs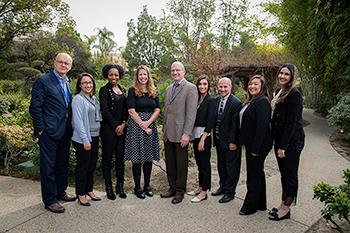 Beyond providing a comprehensive range of supportive care services, the Department of Supportive Care Medicine also engages in research and training to continually improve and integrate supportive care at City of Hope and other health institutions nationwide.
From massage to meditation, integrative medicine — which uses evidence-based, complementary practices in combination with conventional medicine — can help cancer patients and survivors regain health and build a lifestyle focused on wellness.
Vision
Our vision is to transform the nature of the relationship between research, education, and practice by promoting patient-centered outcome research (PCOR). The PCOR standards lead to creating a culture where evidence-based decision-making, education, and research will become an accepted norm nationally and internationally. Along with PCOR, we are promoting health services, psych-oncology, behavioral economics, and geriatric oncology.
Mission
Our mission is to help integrate research efforts in order to improve clinical practice and educational outcomes. We do so by applying methods of decision sciences and evidence-based medicine (EBM) to improve practice and policy based decisions related to health of our patients. In addition, we will bring expertise in health outcomes, psycho-oncology, and the assessment and treatment of older adults to bear on questions in supportive care.
Primary goals
Our primary goal is to connect EBM and decision research with existing national-known expertise in PCOR (i.e. aging research, biopsychosocial screening, pain, and gender strengths in health services and social sciences). The research team aims to strategically position these areas in the Department of Supportive Medicine as a core link between all COH departments and its partners. By facilitating scholarly training and research activities in decision support and quality improvement initiatives in PCOR and health services, our research team will help to promote and develop research and educational PCOR techniques to connect data generated in institutional clinical research, biomedical literature, and community/practice-based research networks.
These research and training programs are partly funded through grants from the
National Institutes of Health (NIH).
The Department of Supportive Care Medicine research team contributes to the development and leadership of innovative, evidence-based programs that improve health outcomes especially for older adults. If you are interested in collaborating or have any questions please contact
Karen Clark
.
Principal Investigators & Co-Investigator
Research Members
Hussai Nuristani, M.P.H.
Salma Kabir, B.S.
Cristina David, B.S.
Michelle Woolfolk, B.A.