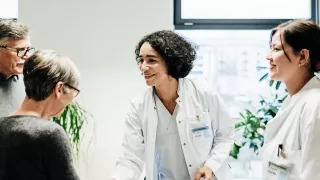 Aging And Blood Cancers Clinic
The Aging and Blood Cancers Clinic offers multidisciplinary care for patients with blood cancers before, during and after treatment. The team includes a hematologist, geriatrician, advanced practice geriatric nurse practitioner, clinical social worker, dietitian and nutritionist. If needed, it may include other experts, such as an infectious diseases specialist or occupational therapist.

The clinic specializes in evaluation and optimization of older patients before stem cell transplantation or cellular therapy, especially for patients 65 years and older who may pursue allogeneic (donor) stem cell transplant.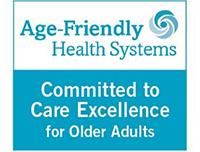 Age-Friendly Health Systems
All older adults deserve safe, high-quality health care that is based on what matters most to them as individuals. City of Hope's OASIS Program is leading the way in making sure that every day, every older adult receives age-friendly health care. As part of the Age-Friendly Health Systems movement, we are among the first cancer centers in the country implementing age-friendly health care.
Clinical Highlights: Comprehensive Approach To Transplant
A typical clinic visit includes a complete assessment by several specialists before transplant. The information collected will be used to set up care that can prevent or minimize problems during your cancer treatment.