El Concilio (Spanish Council)
Inform - Educate - Connect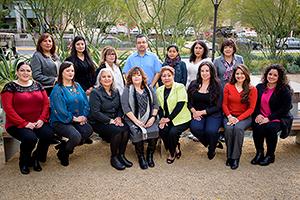 El Concilio consists of a group of patient and family advisors who provide expertise about the needs of the Spanish-speaking community at City of Hope. 
The council's purpose is to inform and pilot linguistically and culturally appropriate educational and supportive care programs, tools, and resources for Spanish-speaking patients and caregivers. 
El Concilio's mission is to improve the overall patient-family experience for Spanish-speaking patients and caregivers at City of Hope through education, translation, information, and easy navigation of resources and services to foster high-trust relationships and save lives.
 
Integrative medicine
— which uses evidence-based, complementary practices in combination with conventional medicine — can help cancer patients and survivors regain health and build a lifestyle focused on wellness.